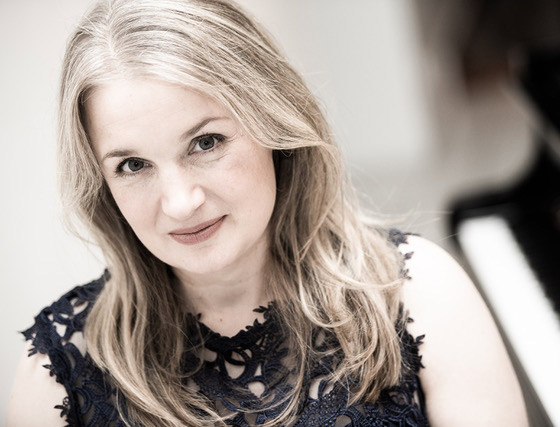 Katharina Sellheim
---
Katharina Sellheim is a passionate chamber musician, song accompanist and soloist. The pianist is enthusiastic about finding and telling stories in music. Already during her studies she was engaged by Dietrich Fischer-Dieskau as a song accompanist for the concerts of his master classes. Since then, Katharina Sellheim has been a regular guest at international podium festivals, most recently at the Beethoven Festival in Bonn, the Schleswig-Holstein Music Festival, the Heidelberg Spring, the Saksa Kevad (Estonia) and again at the Elbphilharmonie.
Katharina Sellheim is the piano partner of renowned artists. She performs regularly in the Sellheim Duo together with her brother Konstantin, who is a member of the Munich Philharmonic as a violist, and in the Sellheim-Kuti Trio together with László Kuti, principal clarinettist of the Munich Philharmonic. Together with the violinist Lucja Madziar, 1st concertmaster of the Lower Saxony State Orchestra in Hanover, she founded the Hanover Piano Trio, in which they have been playing for two years together with Johannes Krebs (violoncello), professor at the University of Music and Art in Graz. In September 2018 the trio made their debut in the Elbphilharmonie. In 2019 the piano trio released the CD "Ludwig van Beethoven: The Piano Quartets" together with Konstantin Sellheim (viola) on SWR/Genuin classics.
Her CDs "Fantasy" for viola and piano and "Fairy Tales" for clarinet, viola and piano were highly praised by the press and the public. Their performances are recorded as radio and television recordings on NDR, WDR, SWR and HR.
In addition to her concert career, Katharina Sellheim likes to pass on her knowledge as a lecturer. She teaches at the Hanover University of Music and Performing Arts, in master classes in Estonia and China, among other places, and accepted an invitation to be a guest lecturer at the "Barenboim-Said Foundation" in Ramallah. The pianist is also involved in the project "Rhapsody in School" and with her education project "Beethoven reloaded" for music education.
In her latest heart project, Katharina Sellheim deals with the chamber music of Emilie Mayer, who is widely regarded as the "female Beethoven". No female composer of the 19th century left such a varied oeuvre as Emilie Mayer. During her lifetime she was famous all over Europe, today she is almost forgotten. In order to counteract oblivion, the Piano Trio Hannover devoted themselves to the previously unpublished chamber music of the composer. It has recorded three trios and two sonatas for NDR Kultur, which were played live in NDR's main broadcasting hall at the end of the production on November 25, 2021.
Katharina Sellheim is the discoverer of nine previously unknown chamber music works by Emilie Mayer. These sonatas and trios will be published by Furore Verlag.