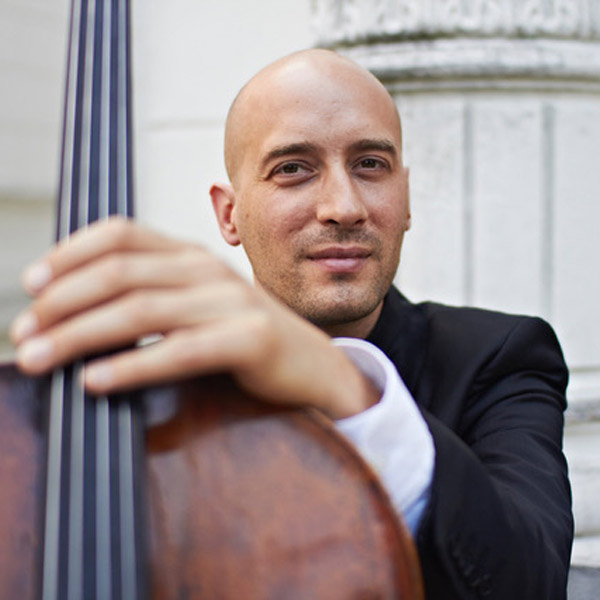 Johannes Krebs
---
Born in Goslar, Germany in 1974, Johannes Krebs is today one of the most interesting and multifaceted musicians of his generation.
During his studies in Hanover, Madrid, Basilea and Cologne he won numerous prices and awards at competitions in Germany, Austria, England and the USA.
Over the last decade, Krebs has developed an extensive career as a soloist, chamber musician and much sought after teacher.
As soloist with orchestras he has performed under the baton of conductors like Ingo Metzmacher, Markus Poschner, Marko Letonja, Christopher Hogwood, Nicholas Milton, Florian Krumpöck, Thomas Klug and Wolfgang Schmidt and as a member of the Hanover Piano Trio he has been appearing in concerts and recitals all over Europe and South America.
In 1999 Krebs made the world premiere recording of the piece TROVA for cello and orchestra by the spanish composer Enrique Granados for SONY. Furthermore, he recorded Beethoven, Reger, Schnittke, Penderecki, Weinberg and Schubert Stringtrios, Dvorak, Brahms, Emilie Mayer and Shostakovitch Piano Trios, Beethoven, Mozart and Brahms Piano Quartetts and Janacek String Quartetts. He records for the audite and genuin labels.
He was invited for radio and tv-productions in Germany (NDR) and Spain (Tele5, Radio nacional, Canal+, Radio classico).
Krebs served as assistant Principal cellist at the Hamburg State Opera from 2002-2006 and as Principal cellist of the Bremen Philharmonic Orchestra from 2006-2019.
He taught at the Hochschule für Künste in Bremen from 2009-2020 and having been appointed Professor at the Kunstuniversität in Graz in October 2019, he now greatly enjoys teaching his cello class in Austria. He offers masterclasses in Germany, Poland, Italy and Spain and coaches regularly the cello sections of various German youth orchestras. He was invited as a guest professor at the Musicacademy in Krakow, Poland and in Gent, Belgium.

Recently he has played cello concertos of the standard repertoire by Haydn, Tschaikowsi´s Rokokovariations, the Brahms double, Beethoven Tripel, Bruch´s Kol Nidrei, Saint-Saens, Schumann, Schostakowitsch No.1 and Dvorak, as well as such extraordinary concertos as Martinu, Tüür, Sallinen's Nocturnal Dances of Donjuanquixote and the Gulda cello concerto.

In 2015 he served as judge in the Tonali Cello Competition in Hamburg and was appointed Artistic Director of the Musikfest Goslar.

Krebs plays a marvellous cello by Carlo Antonio Testore, Milano 1746.